Chrysanthemums, known for their quality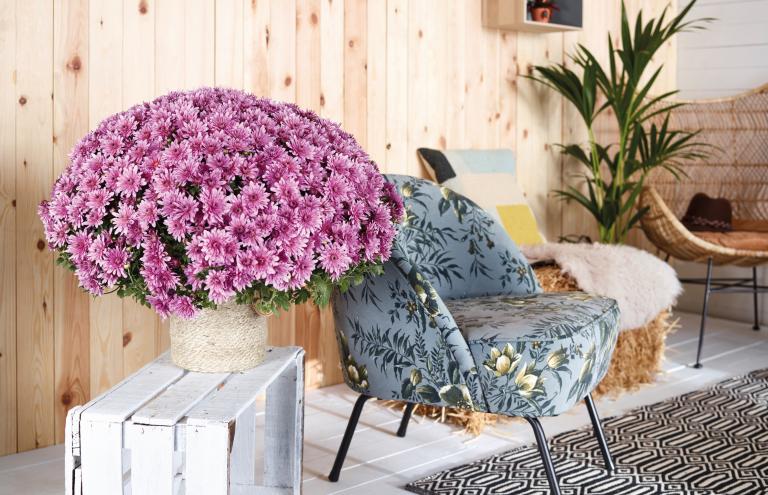 The chrysanthemum, which has for years been exclusively seen as a graveyard plant, has now reinvented itself. In recent years, it has increasingly been used to add colour and enhance the mood both outdoors and in.
In Europe, Flanders is one of the largest open-air producers of pot chrysanthemums, with some 12 million plants being grown per year. Today, the majority of the production comprises raceme chrysanthemums, which are available from August onwards in the colours white, yellow, lilac and bronze. You will not find such a large selection of varieties anywhere else in the world. This is one of the main reasons why chrysanthemums grown in Flanders are so highly successful. Thanks to the wide range of cultivars and the refined blackout techniques, Flemish chrysanthemums are available in large quantities from August to early November.
With regard to chrysanthemum breeding, Flanders is also the market leader in the creation of new varieties. Over 90% of the range that is grown in Europe has been developed at Flemish plant-breeding companies. It is no wonder that in Europe, people talk of "the Belgian ball or raceme chrysanthemum"