The Ghent azalea, the star of houseplants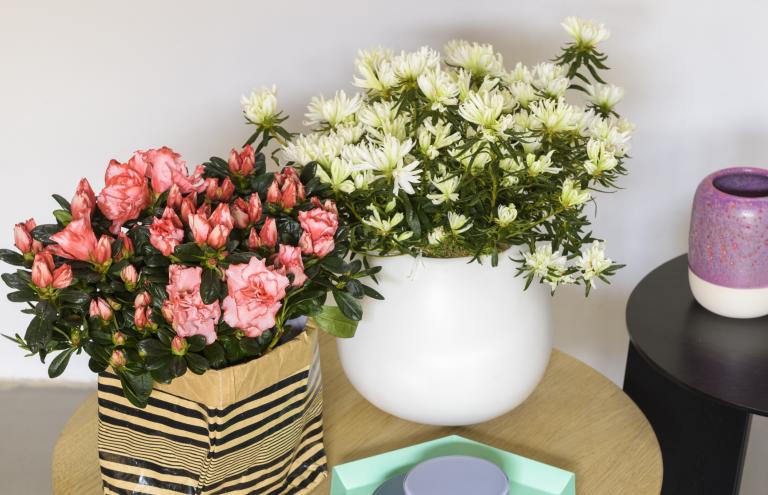 Are you looking for a houseplant that flowers prolifically and that will form a versatile addition to your interior? If so, it's time to be inspired by the wide range of Flemish azaleas.
Did you know that 80% of Europe's azalea output is grown in Flanders and that around 20 million azaleas are exported every year? This places Flanders firmly in the number one spot in the world ranking.
The azalea, European Regional Product

What's more, in 2010 the Ghent azalea was officially recognised as a European Regional Product, thus becoming the first horticultural product to be awarded this quality label. Seven million plants are now grown annually under this European quality label.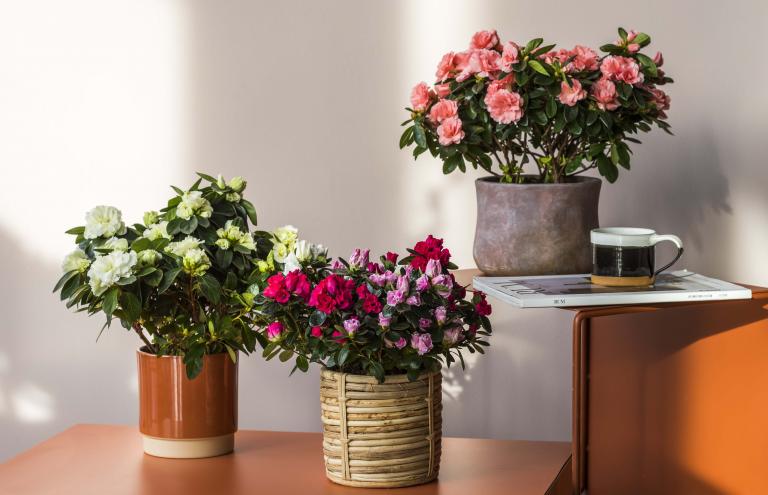 The varieties of azaleas

The azalea sector, in partnership with the ILVO research institute, is continually searching for new and improved varieties. The AIKO®, with its unique double flowers, which was developed in 2012, has now been joined by a sister, the TOSHI® azalea. With their distinctive single flowers, these azaleas enhance the mood in people's homes for weeks.
Not to mention : the Hortinno® (standing for "horticulture innovation"). The Hortinno® azalea is distinguished from the regular azalea by its particularly lustrous leaf surface, unique colours, pronounced character and extended flowering periods.